SMS client for Symbian with Eatoni predictive text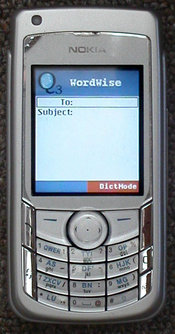 The SMS client with the fastest text entry methods, including WordWise and LetterWise for both fans and haters of dictionary-based text entry (e.g. T9).
Why buy a phone with a full qwerty keyboard when you can just transform your favorite Symbian phone into a brilliant typing machine?
Choice of layouts: ABC and EQ3
smsTool comes in two versions: the "plain" (non-EQ3) version that uses your phone's existing ABC layout with Eatoni's text entry engine, and the EQ3 version for users willing to use the alternative layout for even more efficient text entry.
The smsTool EQ3 completely converges a Qwerty keyboard with a telephone keypad, allowing the fastest text entry possible on a cell phone.
Available Versions
You can download demos that have a limit in the length of the messages that you can type. You have to click "buy" and purchase them to receive an activation code for your phone.
Note that versions marked EQ3 use Eatoni's alternative EQ3 layout.
Input Modes
smsTool has three input modes:
For those familiar with word-guessing methods such as T9. WordWise is three times better at guessing words than T9 (when used with the EQ3 layout), and has much more convenient handling of punctuation. Also, WordWise has a much more efficient dictionary mode that uses LetterWise rather than multi-tap.
The simplest method of all. This is for people who find multi-tap too cumbersome, and word-guessing predictive text too uncontrollable. LetterWise is a "What you Type is What You Get" text entry method. Just hit the key with the letter you want, and if it doesn't appear hit "NextLetter" until it does.
MultiTap optimized for two-thumb typing. This is the mode of choice for those who want to be able to type without looking at the screen or keyboard. It is similar to "abc" multi-tap, but with fewer keystrokes per character, and no need for a time-out or timeout kill button.
EQ3 Keypads
If you purchase an EQ3 version of our Tools, we will provide you with an EQ3 keypad if one is available for your phone model. Visit our EQ3 Keypads page for more information.
Supported Cell phones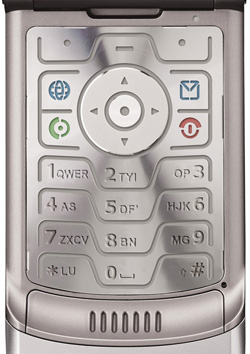 The Eaton Symbian applications are targeted to Symbian 6.x, 7.x, 8.x and have been tested on the following devices:
Nokia

3600
3620
3650
3660
6260
6600
6620
6680
6681
6682
7650
N70
N90
N91
N95
N-Gage
Installation
The software comes as a single file, e.g. Eatoni.SIS. This file contains everything needed to get the software installed and ready to run.
There are several ways to install. One way is from the Inbox or via a file manager. It can also be run via the PC connectivity solution that was supplied on the CD with the Nokia phone. Another possibility is to download the SIS file from the Internet to your PC and then install using one of these methods:
Memory card (MMC) - Copy files into the root directory of a memory card from your PC, and then insert the MMC card into your handset, run App. manager to install Eatoni application.
USB cable - Connect your phone to your PC using a USB cable.
Email - email the Eatoni SIS file to an email account you have access on your phone, and then use your phone to logon to your email and download the SIS file as an attachment into your phone's Messaging Inbox.
Beaming - Beam the Eatoni SIS file to your handset from your PC or Mac using Bluetooth, then follow instructions on the phone screen.